What is a Bee?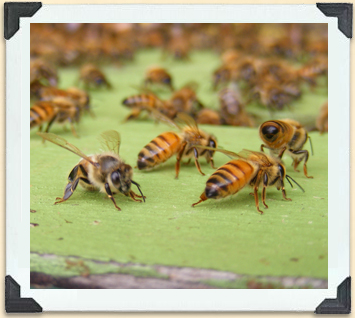 Domesticated Honeybees
What is special about Apis mellifera, better known as honeybees, is that they store honey and make wax. Beekeepers raise them in hives for honey production and pollination.
Honeybees live in a colony that works together year after year. Each colony usually has between 20 000 and 80 000 bees, and includes one queen bee and several hundred drones. Female workers make up the balance of the colony. The workers have stingers, but only use them to defend themselves and their colony, and will die after stinging.
There are several types of honeybees. Beekeepers choose the type they want to raise according to specific traits that suit their needs. Some bees are better honey producers, while others are more resistant to disease and hardier for winter survival.